REORGANISED WITH ALL NATIONALITIES

| | |
| --- | --- |
| COVID-19 | Source: pediatronline |
FEBRUARY 26 TO JULY 26, 2020
Responsible Author: Ruby BIRD & Yasmina BEDDOU (Journalists/Directors) | PARIS, 03/13/2020, 08:58 Time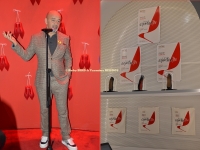 USPA NEWS -
Christian LOUBOUTIN , Famous French Shoes Designer, regarding his New Exhibition called "L'Exhibitioniste (Palais De La Porte Dorée in Paris - From February 26 To july 26, 2020) said :
« L'Exhibition[niste] is a title that came to me quite quickly. It is a play on the idea of an exhibit and the act of exhibitionism. An exhibit, meaning to expose or display to the public and exhibitionism as drawing attention to oneself. Both are quite close, but I like the more subversive notion that in exhibiting my work I am exposing myself in a more intimate way. I've put a lot of myself in this project from both a professional and personal perspective. I reveal a lot of myself, of my inspirations, of my creative processes in this exhibition and I wanted this to be reflected in the title. »
THE THEME BEING TASTE FRANCE
Responsible Author: Ruby BIRD & Yasmina BEDDOU (Journalists/Directors) | PARIS - NEW YORK, 03/13/2020, 08:57 Time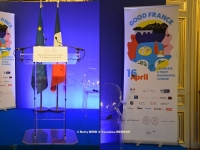 USPA NEWS -
Over 150 Countries agree to help the Public discover the 'French Gastronomic Meal', recognized as Intangible Cultural Heritage of Humanity since 2010. For Four Days, Foodies are invited to celebrate French Gastronomy through Fun, Popular Events. Reviving and bringing up to date the Dîner d'Epicure ('Gourmet's Dinner') first concocted by Auguste Escoffier in 1912, Goût de France / Good France also organizes thousands of French Dinners across the World, all taking place on April 16, 2020...
| | |
| --- | --- |
| | Daren Frankish |
| | RAHMA-SOPHIA RACHDI |
| | Ruby BIRD |
| | Yasmina BEDDOU |
| | Aurangzeb Akbar |